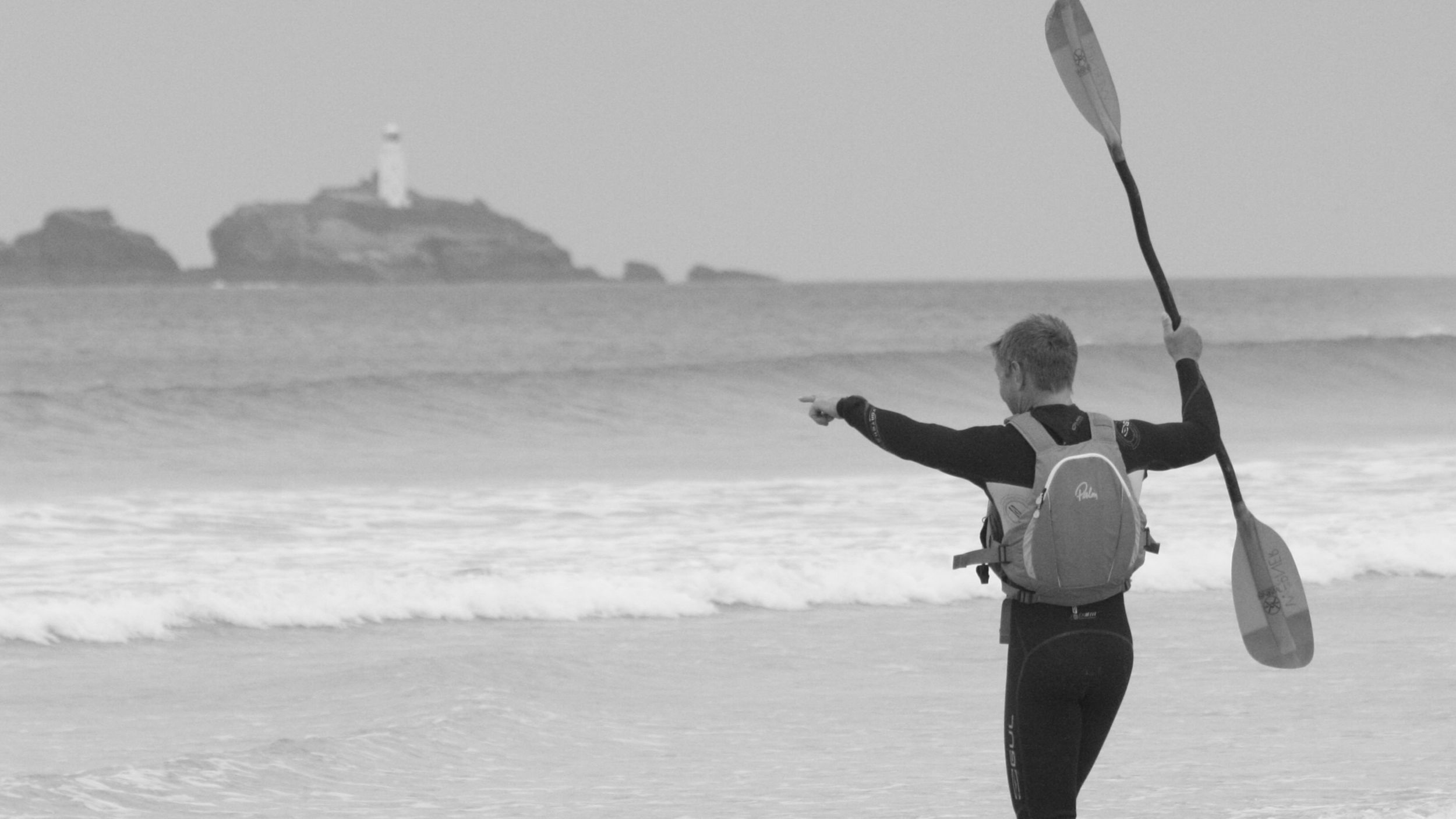 We offer everything from a half day (3 hrs) to 5 full days of surf kayak training, with the majority of coaching sessions being arranged on demand and bespoke to your goals. If you are looking for something that you can't find on our website, feel free to contact us to arrange a bespoke course for you.
Improve your performance with professional coaching.
All abilities from beginners to advanced.
Work towards British Canoeing (BC) qualifications (optional).
At the end of your coaching session you will be given an action plan and an opportunity to view video footage of your session, helping you to continue to progress in your own time as well as getting footage of your surfing!
What style of kayak should I use?
We offer coaching to many different groups, craft and all abilities; whether this will be your first time kayaking or you've got your sights set on becoming a future world champion! With so many different designs of kayaks on the market, it can be hard to know which will be best to use, especially when you first start out.
Sit on Top – very beginner friendly and a great first step to helping you catch that first wave and feel the buzz!  We have access to a whole fleet of Sit on Top kayaks if you need to hire any for your coaching.
River – for those already comfortable in a sit in kayak, using your river kayak in the surf can be great fun and a fantastic first step into the sport. These kayaks are really forgiving and comfortable in the surf, allowing hours of fun.
Surf kayaks – true surf kayaks open a whole new level of possibilities and speed compared with other kayaks in the surf zone. Surf kayaks are then split down into "short boats" and "long boats", with the longer boats being easier for most people to use. We have several different models available to use of both types.
Wave skis – for a beginner, they can feel very unstable and difficult to use, but with practice amazing things are possible. Wave skis are often custom made to your exact height, weight and surfing requirements, a great option to take your surfing to the next level.
Sea kayaks – amazing, versatile craft, but can be very difficult to control in surf until you know how! If you want to learn how to control your sea kayak in the surf, or simply paddle through the surf with more confidence, we can coach you on just that. To keep everyone safe, sea kayaks cannot be used on sessions with other surf craft, only on tailored sea kayak coaching sessions.
Lizard Adventure Head Office
6 Bodriggy Villas, Hayle, Cornwall, TR27 4PG