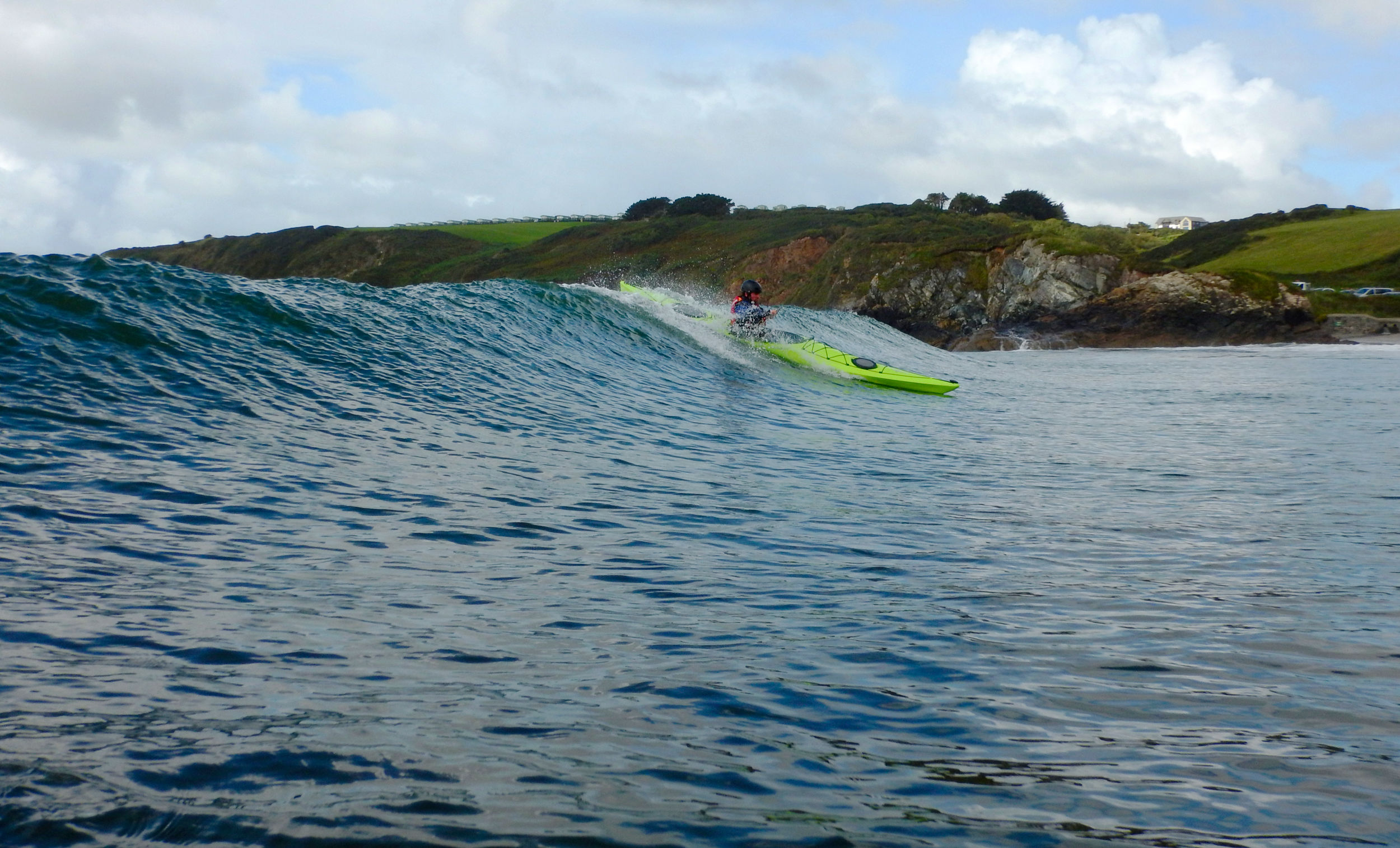 We offer a wide range of sea kayak coaching, from beginners to those working towards leadership qualifications. Surf is our specialist subject, but our experienced coaches also offer coaching in every other aspect of sea kayaking. We can even offer guided trips utilising the amazing coastline of Southwest Cornwall. Get in touch to find out how we can best help your sea kayaking needs.
Sea kayak coaching in the surf environment can massively improve your sea kayaking confidence and control of your sea kayak. We can help you to make the surf zone a place for fun instead of fear! All of our coaches are experienced surf and sea kayakers and can help you to:
Launch and land through the surf zone with control.
Stay stable and in control when waves hit you from the side.
Surf small waves and keep the kayak going where you want it to go.
Have fun!
To advance your sea kayaking skills even further we also highly recommend coasteering for sea kayakers which we offer as part of our parent company Lizard Adventure, which has been running guided coasteering sessions for over 10 years. Coasteering is brilliant for building confidence and understanding of the water in rock gardens as well as building general confidence and being great fun! Coasteering isn't about jumps, it's about making the most of the area where the sea meets the land, just like we do in our sea kayaks!
All sessions can be ran as half or full days or even mix the surfing or coasteering in as part of a sea kayak journey. Many coaching sessions are arranged on demand so if you are looking for something that you can't find on our website, feel free to contact us to arrange a bespoke course for you.
All sea kayak sessions are for sea kayaks only (we can't use them on our surf kayak sessions/symposiums) as they are very long and potentially dangerous with mixed groups in the surf.
Lizard Adventure Head Office
6 Bodriggy Villas, Hayle, Cornwall, TR27 4PG